About 2 years ago I was introduced to Kris Carr. If you don't know Kris, her story is one worth reading and sharing.  Kris is an inspiration, a source of energy, and a representation of what is good in this world. That's what happens when you take on an incurable form of cancer, make your life even better, and improve the lives of others in the process.
But when it comes to health information, you'd probably think that I'd keep my distance from Kris. After all, she is the queen of plant-based eating. And I am, well, let's just say I'm a carnivore. Here's the thing: I don't believe in silencing those that have different opinions from my own. I believe in learning from them. And while I have trouble imagining a world where I don't eat meat, seeing the world through Kris's eyes has allowed me to help more people, provide better content, and become a better cook. That's right—vegetarians and vegans are really good at understanding how to flavor food and make seemingly banal dishes absolutely delicious.
Which is why I'm thrilled that Kris did what I've been waiting for her to do: She made a cookbook. Crazy Sexy Kitchen is filled with 150 recipes of goodness (Yes, anyone will find dishes they can enjoy). I'll be sharing some of my favorites here. But in the meantime, I recommend you read Kris's story (below) and the inspiration for her latest book. Her tale is worth your time, and if you're interested, I recommend you pick up a copy of her new book. Much like Kris, it has something to offer everyone.
An Excerpt from "Crazy Sexy Kitchen" by Kris Carr with Chef Chad Sarno.
My Inspiration
Flavorful homemade food holds a dear place in my heart. Back in the early '70s, my grandma was a chef and my mother was a bartender. Together they ran my grandma's restaurant business and raised me. Grandma's food was loaded with love, buckets of butter, and flames. You read that correctly, flames. She regularly poured 100-proof brandy over her creations and lit them on fire. The result: a dramatic presentation and the occasional curtain casualty. One could say she was Julia Child meets Where the Wild Things Are.
Grandma opened her first diner in a renovated trolley car, complete with flower boxes and geraniums. She sewed all the tablecloths and built the counter and booths. Yes, she was a seamstress and carpenter, too. Grandma would often say that her "brains were in her hands." To me, she was a resourceful visionary. Truck-ers and townspeople alike adored her. While stirring a deep pot in her kitchen you might catch a story about King George's coronation, which she attended, thank you very much. Or you might've been lucky enough to hear her gripping account of escaping from Bogotá, Colombia, on a U.S. military cargo plane to marry her second of possibly three or four husbands (we're not sure).
Next came the Village Gourmet, her French-inspired bistro. That's where my memory kicks in. On Saturday nights, music poured from the piano by the bar where I would sing and dance. Upon completing my performance I'd skitter around to the patrons with a glimmering eye and open hand. (Please note: I was not allowed to solicit. In fact, I got swatted when caught with the quarters, but I went for it anyway. The moxie started early—five to be exact.) I adored the place. I loved watching the colorful cast of customers laugh and talk and fight and love and most of all . . . eat!
The Village Gourmet was my first classroom. I learned early that food is more than just fuel—it's community. And today, as I work with people to improve their lifestyles, I'm sensitive to the important role food plays in social life and family heritage. But as we're finding out more and more, these traditions often come at a cost. I will always admire the love and art my grandma put into her cooking. At the same time, I can't forget that, despite a long and full life, she suffered chronic health problems that really put a crimp in her effervescent style. Like many Americans, she was overweight, and she developed a list of preventable ailments including high blood pressure, cholesterol, osteoporosis, diverticulitis, and arthritis.
I was headed toward a list of health challenges as well. After I struck out on my own and life got busy, I cut my time in the kitchen short. I lived on processed, fake, and fast food. My fridge was empty while my nuker (a.k.a. microwave) got more play than my boyfriends. After a while, I began to feel as lousy as the garbage I was putting in my body. The stress (both physical and emotional) didn't help either, and I was mainlining it.
On Valentine's Day 2003, I hit a tipping point in the form of a cancer diagnosis, a rare and incurable stage IV sarcoma to be exact. I was 31 years old, with no medical options and a supposed expiration date— at least that's what one oncologist told me. Another suggested I remove and transplant all three affected organs. Bye-bye liver and both lungs? Silly rabbit, tricks are for kids! No, thank you. Luckily my disease is slow-growing (at least for now; that could change). However, to say that I was in shock, mad, sad, and terrified is an understatement. But I pulled up my high-heeled bootstraps and made a plan posthaste.
I knew in my gut that I needed to fully participate in my well-being. That's when I went back to my roots—food. I discovered I loved being an artist in the kitchen, just like Grandma. Except I added a revolutionary twist to her culinary foundation: cooking consciously and compassionately for the health and happiness of my body and the world around me.
Since that time I've not only been surviving, I've been thriving—with cancer.
In fact, thanks in part to a healthy and active lifestyle, I actually feel better with the disease than I did without it. If I can feel healthy and happy while living with a life-threatening condition, just imagine how great you can feel! It's been nearly ten years since I first heard those words, "you have cancer." And though I may never be in remission, my disease continues to be stable. Considering what so many fellow cancer patients face, I am incredibly blessed. As one of my cherished cancer buddies used to say, "You don't need to win, a tie works, too!"
When my documentary film about my journey, Crazy Sexy Cancer, aired on TLC and then on the Oprah Winfrey Network, the e-mails poured in by the thousands. My story struck a chord beyond cancer. People were ready for big change, whether they were struggling with depression, diabetes, heart disease, or fill-in-the-blank. This was the beginning of my Crazy Sexy movement, and I continue to be wildly motivated and grateful to share what I had to learn the hard way.
My previous book, Crazy Sexy Diet, is the "why" of healthy eating. It digs deep into the philosophy and science of my diet and lifestyle, with a sample recipe chapter near the end. Crazy Sexy Kitchen is the perfect sequel. What you're holding in your hands is the "how." These recipes will teach you how to turn your newfound knowledge, commitment, and desires into a beautiful (and healthy) reality on your plate, meal after meal…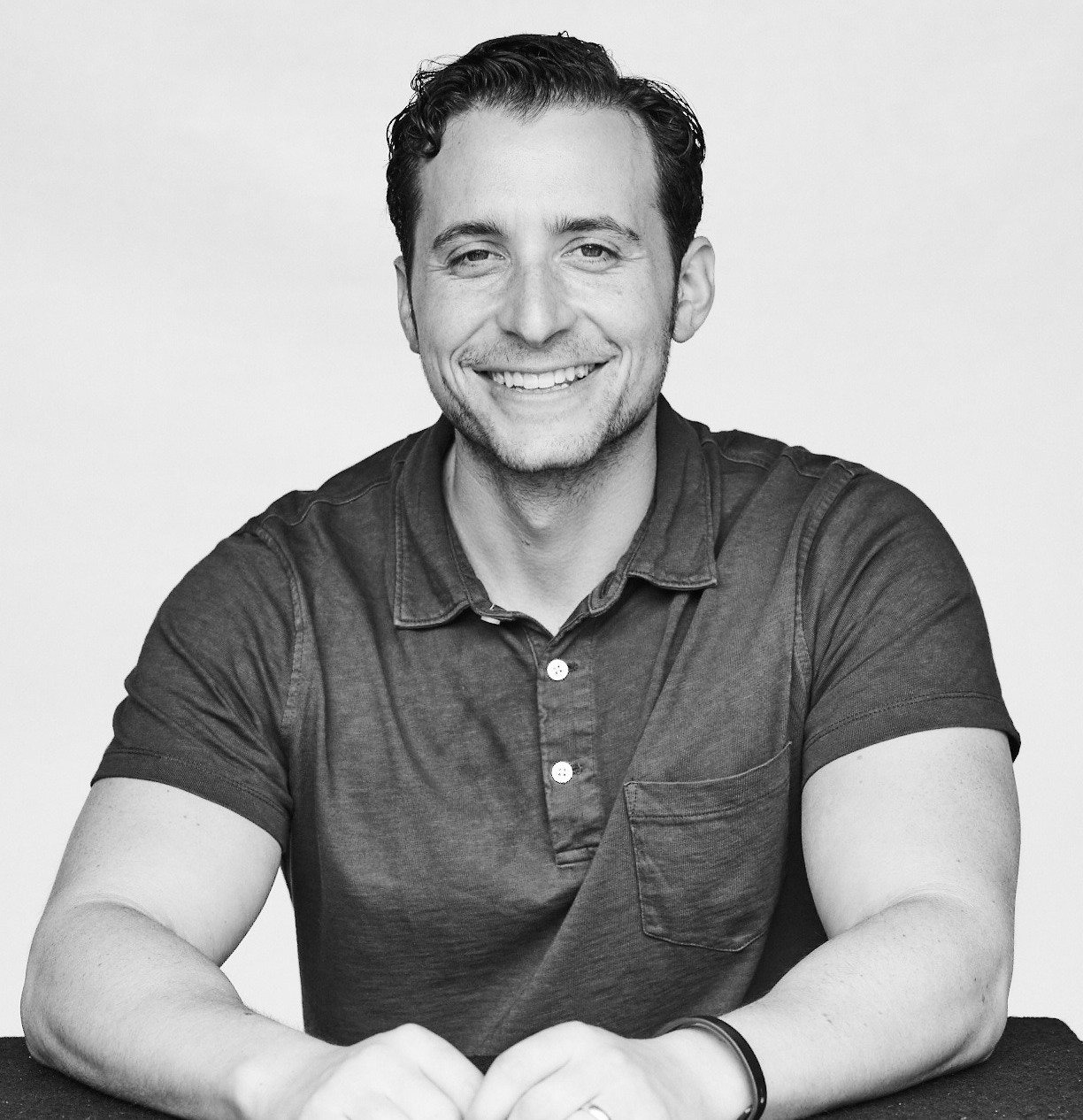 Adam Bornstein is a New York Times bestselling author and the author of You Can't Screw This Up. He is the founder of Born Fitness, and the co-founder of Arnold's Pump Club (with Arnold Schwarzenegger) and Pen Name Consulting. An award-winning writer and editor, Bornstein was previously the Chief Nutrition Officer for Ladder, the Fitness and Nutrition editor for Men's Health, Editorial Director at LIVESTRONG.com, and a columnist for SHAPE, Men's Fitness, and Muscle & Fitness. He's also a nutrition and fitness advisor for LeBron James, Cindy Crawford, Lindsey Vonn, and Arnold Schwarzenegger. According to The Huffington Post, Bornstein is "one of the most inspiring sources in all of health and fitness." His work has been featured in dozens of publications, including The New York Times, Fast Company, ESPN, and GQ, and he's appeared on Good Morning America, The Today Show, and E! News.