There's a classic scene in the movie Big Daddy where Adam Sandler tries to convince his father—a lawyer who thinks Sandler is completely incompetent and a "drain on society"—why he should be able to "keep" a small child who he illegally took in as his own, even though he was not the biological father. (If everything about that sentence makes no sense, well, just go watch the movie.)
The scene ends with Sandler telling his father he loves him, his father breaking down, and the men embracing. Suddenly, the entire court room is filled with people calling their fathers to say, "I love you, dad."
It's a funny scene, but one that ultimately hits at a frustrating reality: Rarely do we openly express our gratitude and appreciation for the people in our lives. Our society—for better or worse—is a reality where criticism and critiques are the most common prompts.
Positive feedback? That's usually represented by silence. Take for instance if you don't hear kudos in your job, it usually means you're doing the right thing. (The old, "no news is good news.") If you don't receive comments on a blog post, sometimes it just means no one is trolling your site or spitting vitriol. (Of course, there are positive comments and discussions, too.)
The vocal majority is usually the angry minority. While love, positivity, and appreciation usually stay within.
I mention this all for a reason: Gratitude should never be a response or reaction. It should be a precursor.
I learned this the hard way 4 years ago when my father was in a terrible ski accident that left him in a coma. My mother wrote about the experience and the awful emotions of that day. It was one of the worst moments of my life, and I was lucky that my father fought through and is still with us today and living a fully functional life after an incredible recovery.
Everything that occurred after the accident was a combination of thankfulness and regret. I was thankful I had my father; I regretted that I didn't do a better job of telling him that before the accident.
Do This, Be Healthier
Positive feedback is the real fuel of life. We know that it feels incredible to receive a compliment. And science backs that up. But it also feels great to deliver positive feedback and praise.
In some ways, giving gratefulness is a selfish act—it boosts sense of self, helps confidence, and can improve your health (yes, giving compliments is good for your health)—thereby making it the greatest selfish act you could do.
But this isn't just limited to your family. Praise is the gift that keeps on giving.
It's the reason why the crux of my online coaching program is as much rooted in being a human first, and a coach second. I'll never forget the day that I heard from Chad about his wife, Lindy's, ski accident, which led to the birth of #BelieveInLindy. There's not a week that goes by that I don't text with Chad. He's family now, and I remind him of that and all the incredible things he's accomplished with Lindy and their baby son Beren.
And then there's Mary Beth, the 2-time cancer-surviving champ. She's lost more weight than she'll allow me to share, but I make sure she knows the best part about her is that she inspires me. Every. Single. Day. She's just incredible.
And I can't forget the talented actress, Ms. Gina. Maybe my wittiest online client who has impressed even the toughest, most hardcore guys at her gym. I tell her all the time how much I care about her. Because I do.
While acknowledging the ladies, I can't forget people like David Musikanth, all the way in Cape Town. His fired up emails and pictures of his ever-growing biceps never cease to put a smile on my face.
I send them all my love. Each and every week. And I share these stories not because they are clients, but because they are people I know who I see doing good, and I think they should know about it.  It feels great to do it, and I know it feels even better for them to hear it. There is nothing exceptional about what I'm doing; this should be the norm of how we treat everyone we know.
When I talk about "Be the Change," I'm not just referring to fitness and nutrition. It's about spearheading a better way of life. Relationships are a part of your health too. And so much of life is about the people we meet, those we know and love, and doing everything we can to make those individuals feel valued and important.
I have a list of goals on a whiteboard in my office. One this is of daily tasks, and the other is of permanent goals etched in black ink. The one at the top of the second list says: "Remind people about what makes them great."
It's something I didn't do enough with my own father. And if things had turned out worse, it would have been something that would have tortured me forever.
This is your "I love you, dad" moment. Don't wait to spread the love. Call or text now and make someone's day. Its' one of the healthiest behaviors you can do.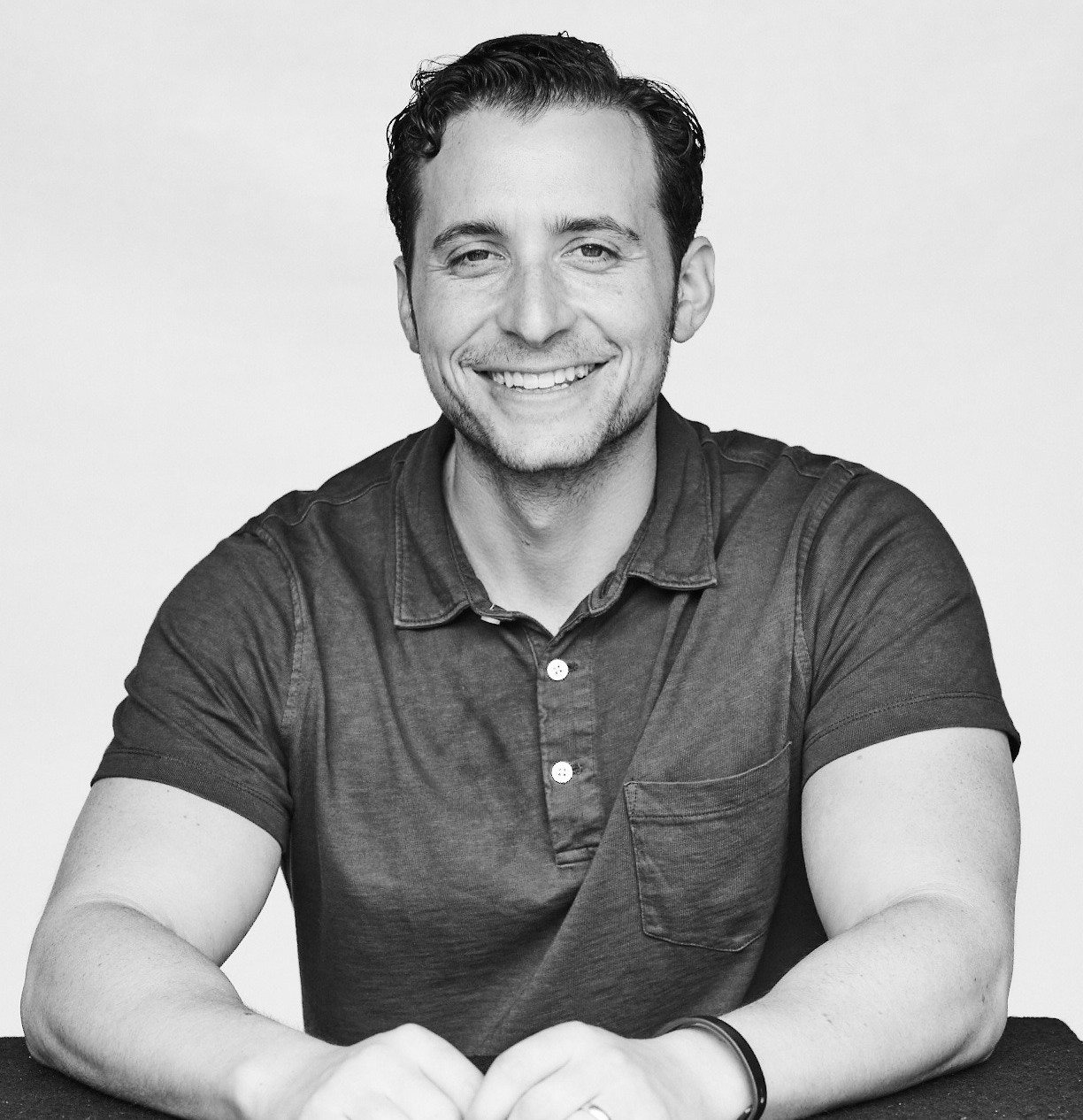 Adam Bornstein is a New York Times bestselling author and the author of You Can't Screw This Up. He is the founder of Born Fitness, and the co-founder of Arnold's Pump Club (with Arnold Schwarzenegger) and Pen Name Consulting. An award-winning writer and editor, Bornstein was previously the Chief Nutrition Officer for Ladder, the Fitness and Nutrition editor for Men's Health, Editorial Director at LIVESTRONG.com, and a columnist for SHAPE, Men's Fitness, and Muscle & Fitness. He's also a nutrition and fitness advisor for LeBron James, Cindy Crawford, Lindsey Vonn, and Arnold Schwarzenegger. According to The Huffington Post, Bornstein is "one of the most inspiring sources in all of health and fitness." His work has been featured in dozens of publications, including The New York Times, Fast Company, ESPN, and GQ, and he's appeared on Good Morning America, The Today Show, and E! News.