I don't eat breakfast very often, but breakfast foods are one of my favorite things to eat. From eggs and chicken sausage, to waffles, pancakes, and french toast, it's hard to go wrong with any morning meal favorite. The problem? Many carb loaded breakfast foods clock in at thousands of calories, and there's nothing about them that would even come close to qualifying at healthy.
Enter protein pancakes, and in particular chocolate peanut butter protein pancakes.
This recipe has everything you want: The carb-loaded goodness of pancakes, but with a nutrient profile that makes you go, "I can actually eat these guilt-free!"
Enjoy these on a weekend, before or after a workout, or any time you just want to enjoy breakfast without a second thought.
Chocolate Peanut Butter Protein Pancakes
Ingredients
1 scoop whey protein powder (approximately 25 grams protein) [for mine, I used 2 scoops of Biotrust vanilla]
2 tablespoons almond flour
2 tablespoons non-fat greek yogurt
1 teaspoon baking soda
1 tablespoon chocolate peanut butter (you can sub out for regular peanut butter)
4 egg whites
1 ripe banana (medium sized)
Optional topping: additional sliced banana
Directions
Step 1: Combine all ingredients into a mixer and blend together until thick and creamy consistency.
Step 2: Set a burner on medium high heat and coat the pan with butter or low calorie spray.
Step 3: Pour pancake batter into palm size onto skillet or pan.
Step 4: Flip pancakes and then lower the heat to medium-low.
Step 5: Plate your pancakes and serve.
Nutrition Information:
[Macros for the entire serving size]
430 calories
45 grams protein
30 grams carbs (without added sliced banana)
13 grams fat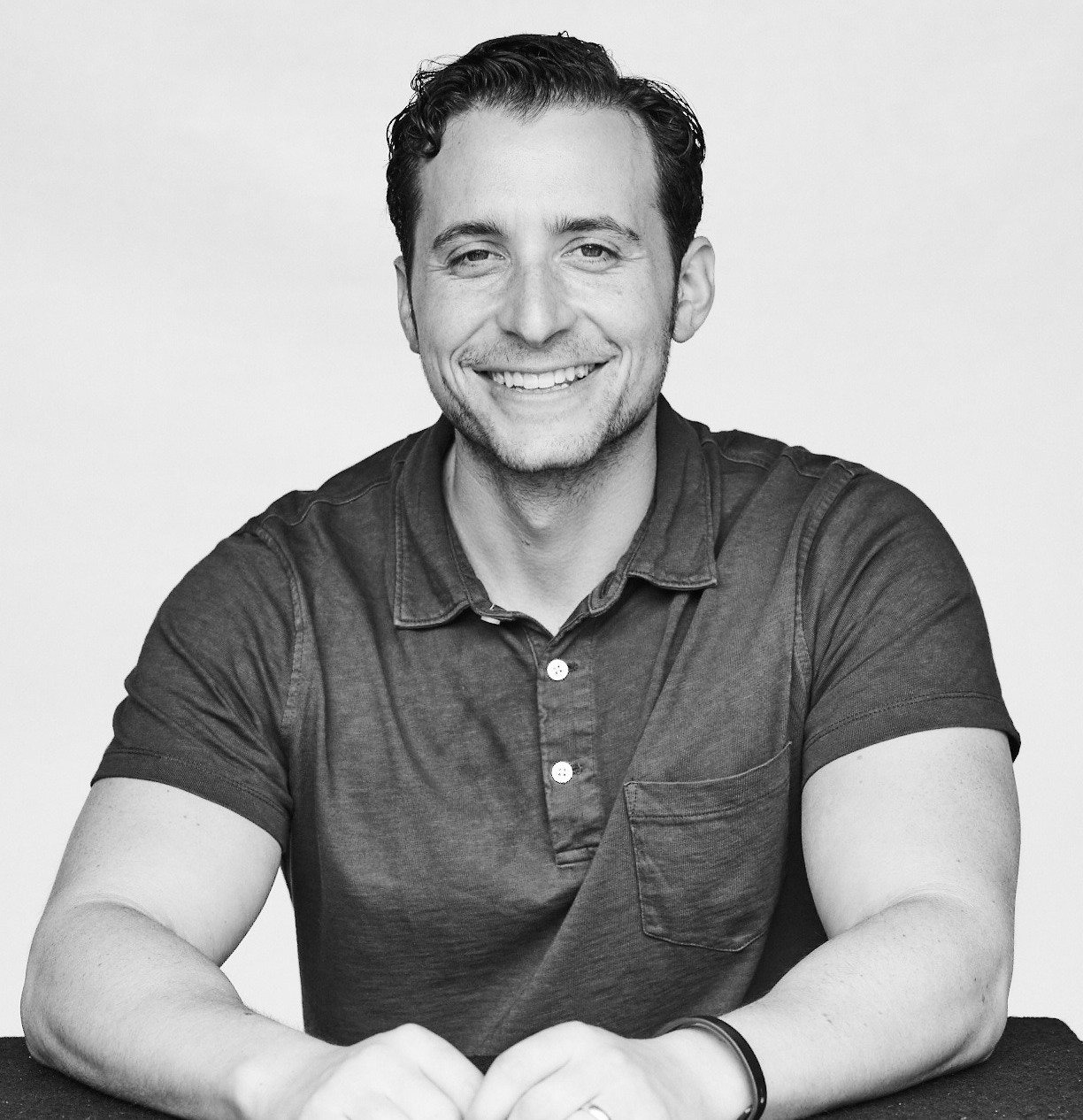 Adam Bornstein is a New York Times bestselling author and the author of You Can't Screw This Up. He is the founder of Born Fitness, and the co-founder of Arnold's Pump Club (with Arnold Schwarzenegger) and Pen Name Consulting. An award-winning writer and editor, Bornstein was previously the Chief Nutrition Officer for Ladder, the Fitness and Nutrition editor for Men's Health, Editorial Director at LIVESTRONG.com, and a columnist for SHAPE, Men's Fitness, and Muscle & Fitness. He's also a nutrition and fitness advisor for LeBron James, Cindy Crawford, Lindsey Vonn, and Arnold Schwarzenegger. According to The Huffington Post, Bornstein is "one of the most inspiring sources in all of health and fitness." His work has been featured in dozens of publications, including The New York Times, Fast Company, ESPN, and GQ, and he's appeared on Good Morning America, The Today Show, and E! News.