Need a High-Protein, Easy-to-Eat Snack? This Recipe Has You Covered.
One of the main reasons people tend to overeat is because they've waited too long to satisfy their hunger. (Unless, of course, you're following a variation of intermittent fasting.) Whether you eat many times throughout the day, or just need something to tide your hunger, healthy snacks, or in-between small meals, are sometimes the hardest to choose.
Enter the protein-packed, gut friendly spin on a traditional snack. This Greek yogurt recipe, from Liv Langdon, founder of Liv Out Loud, is perfectly balanced by the tart lemon, sweet vanilla and plump blueberries.
Why You Should Eat and Enjoy
The chia seed adds texture and is the richest plant source of omega-3 polyunsaturated fat. Not to mention, it's a complete source of protein. Blueberries contain pterostilbenes, which make them a rich source of antioxidants and have shown potential to decrease the growth of cancer cells.
And, good news for those who are lactose intolerant (about 30 million of Americans), the recipe also contains bacteria in the live cultures, which breakdown much of the lactose in yogurt before you eat it.
These natural probiotics (beneficial gut microbiota) have shown to strengthen the gut, which houses 70% of our immune system. Make sure to look at the ingredient label to ensure that there are limited (or no) added sugars to the yogurt; it's worth the extra time to add your own flavors to the plain variety.
Use the suggested toppings as a guide to switch up the flavors and texture. Just note, the chia seeds will absorb any liquid in the Greek yogurt, so if made in advance the yogurt will thicken a bit.
 Lemon Berry Chia Yogurt
Ingredients: 
1 c plain non-fat Greek yogurt
1 tsp fresh lemon juice
¼ tsp grated lemon grind
1 packet Stevia
10 drops of Sweet Leaf Stevia, vanilla crème flavor (can substitute with 1 packet Stevia and ¼ tsp vanilla extract)
½ tbsp chia seed
1/2 c fresh blueberries (or other berry of choice)
Suggested toppings (optional)
1 tbsp toasted unsweetened coconut
1 tsp ground cinnamon
1 tbsp toasted almond slivers
Directions
In a serving bowl, combine the first six ingredients. Stir with a spoon until mixed.
Add blueberries on top. Sprinkle with additional chia seed and grated lemon if you want a pretty presentation.
Nutrition Information and Macros
 Dietary information
Gluten free
Nut free
Vegetarian
No added sugar
All-natural protein
Low-calorie
Natural probiotic (Greek yogurt contains live cultures)
About ½ less lactose than regular yogurt, with approximately 95% lactose removed from Greek yogurt during manufacturing
Macronutrient breakdown:
Non-fat Greek yogurt (8oz/1 cup): 130 calories, 0g fat, 11g carbs, 6g sugar, 23g protein
Chia seed ½ tbsp.: 30 calories, 1.5g fat, 2g carbs, 0g sugar, 2.5g fiber, 1.5g protein
Blueberries (½ cup): 40 calories, 0.24g fat, 10.51g carbs, 7.22g sugar, 1.7g fiber, 0.54g protein
Total macros: 200 calories, 1.74g fat, 23.51g carbs, 13.22g sugar, 4.2g fiber, 25.04g protein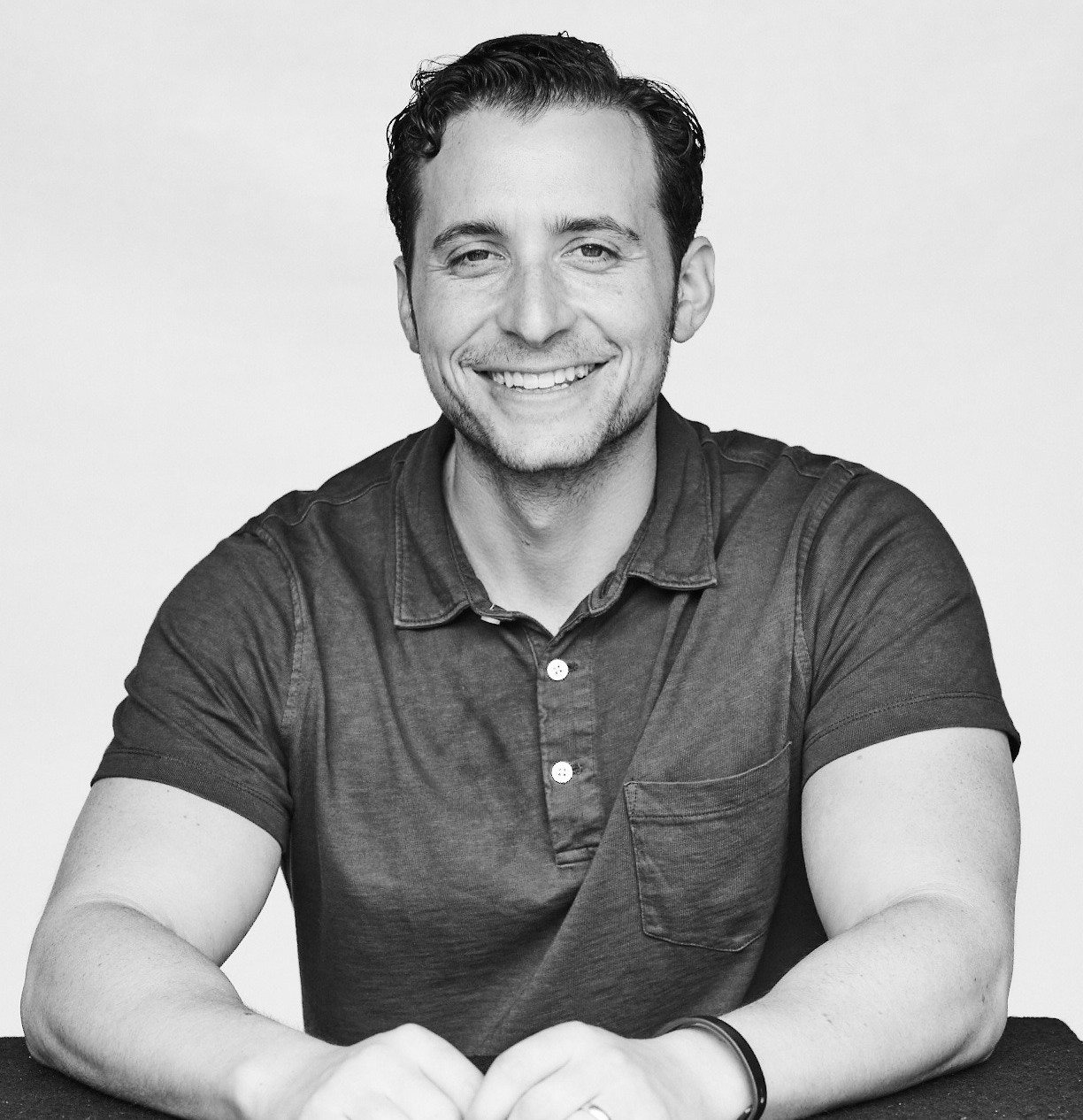 Adam Bornstein is a New York Times bestselling author and the author of You Can't Screw This Up. He is the founder of Born Fitness, and the co-founder of Arnold's Pump Club (with Arnold Schwarzenegger) and Pen Name Consulting. An award-winning writer and editor, Bornstein was previously the Chief Nutrition Officer for Ladder, the Fitness and Nutrition editor for Men's Health, Editorial Director at LIVESTRONG.com, and a columnist for SHAPE, Men's Fitness, and Muscle & Fitness. He's also a nutrition and fitness advisor for LeBron James, Cindy Crawford, Lindsey Vonn, and Arnold Schwarzenegger. According to The Huffington Post, Bornstein is "one of the most inspiring sources in all of health and fitness." His work has been featured in dozens of publications, including The New York Times, Fast Company, ESPN, and GQ, and he's appeared on Good Morning America, The Today Show, and E! News.