Editor's note: Every month I write a column for Muscle & Fitness magazine called "Born Fit." In it, I answer real questions asked by real people on Twitter. This post focuses on home gym equipment. Because magazines have limited space (and I like to write too much), these are my unedited answers to those questions.  -AB
What's your go-to home gym equipment?
I've seen some pretty insane home gyms in my life. Arnold has enough machines to make you believe he really is The Terminator. CC Sabbathia has a weight room and a full basketball court. (And yes, he uses them. Dude is just a big boy.). And Mark Wahlberg has a gym that could rival, well, pretty much any place you'd want to lift. I'd pay rent just to camp out.
As much it'd be great to build your own mecca of bodybuilding, you really don't need much. A badass home requires just a few pieces of equipment, help from modern technology, and a little bit of creativity.
While any piece of equipment can be used to accomplish a goal, I like to build my home gym by thinking of different how each piece of equipment plays a roll in my method for building a complete body.
Also, choose equipment that fits your body. As our Head Coach BJ Ward mentioned in a recent interview, the most important thing to remember is that the workout should be correct for you. Not everyone will feel great back squatting or deadlifting. So, don't feel like you have to do specific movements to get the most out of your home gym.
The Goal: Relative body strength
Buy this: Adjustable pullup bar
Let's cut the BS and call this what it really is: bodyweight exercises. Some of the best moves are simply done with your body weight. You don't need anything for exercises like squats and lunges, but an adjustable pullup bar can work wonders for pullups, inverted rows, and pushup ladders.
You might also consider: A Suspension Trainer or Valsides
Whether it's a Jungle Gym or the TRX for suspension trainers or the original green disk, you can add a high degree of difficult to almost any bodyweight exercise with one of these pieces of equipment. And don't dismiss the slide technology. M&F advisor Ben Bruno has destroyed my legs to the point of crawling after a killer Valslide lunge combination.
The Goal: Packing on Muscle
Buy This: Adjustable dumbbells (like Powerblocks)
It'd be great if you could have a full set of dumbbells that went up to the 150s. (Yeah, you heard me. I said 150s.) But unless you have a Wahlberg like budget (and biceps) that's probably not going to happen. The adjustable dumbbells save space, money, and will help you add resistance so you can get jacked without ever leaving your home. Don't believe me? I have a client that packed on 12 pounds of muscle in 3 months working out at home with dumbbells that topped out at 70 pounds.
You might also consider: An Adjustable bench
Because floor presses and standing exercises will get old, one of your best investments is an adjustable bench. This will allow you to hit decline, flight, and incline variations of all your favorite upper and lower body exercises.
Extra space (and a bigger budget): Power rack, Olympic bar, and plates
Go big or go home. Enough said. You have this and you may never see the inside of a big box gym again.
The Goal: Conditioning and Fat Loss
Buy This: Kettlebells (two of them, preferably 16kg and 36 kg to start)
The kettlebell movement became a little overhyped in recent years, but they are a solid piece of equipment that will challenge your body much more than your dumbbells. From getups, to swings, and clean and presses, you'll pack your workout with metabolic moves that will eliminate fat from your body without ever needing a treadmill.
You might also consider: Jump rope
So things never go out of style. If it worked for Rocky it'll work for you
Extra Space (and a bigger budget): The Prowler
Fat loss never hurt so good. But keep in mind unless you have a huge amount of space, this is more conducive to your outside gym, such as the street pavement or your backyard.
What if A Pro Could Create Your Home Workouts (and Diet)?
Now you can work with a Born Fitness coach risk-free and have your own personalized plan. When you apply for coaching you receive a complimentary coaching call and the entire first month is refundable if you're unhappy. Click here to learn more about the opportunity.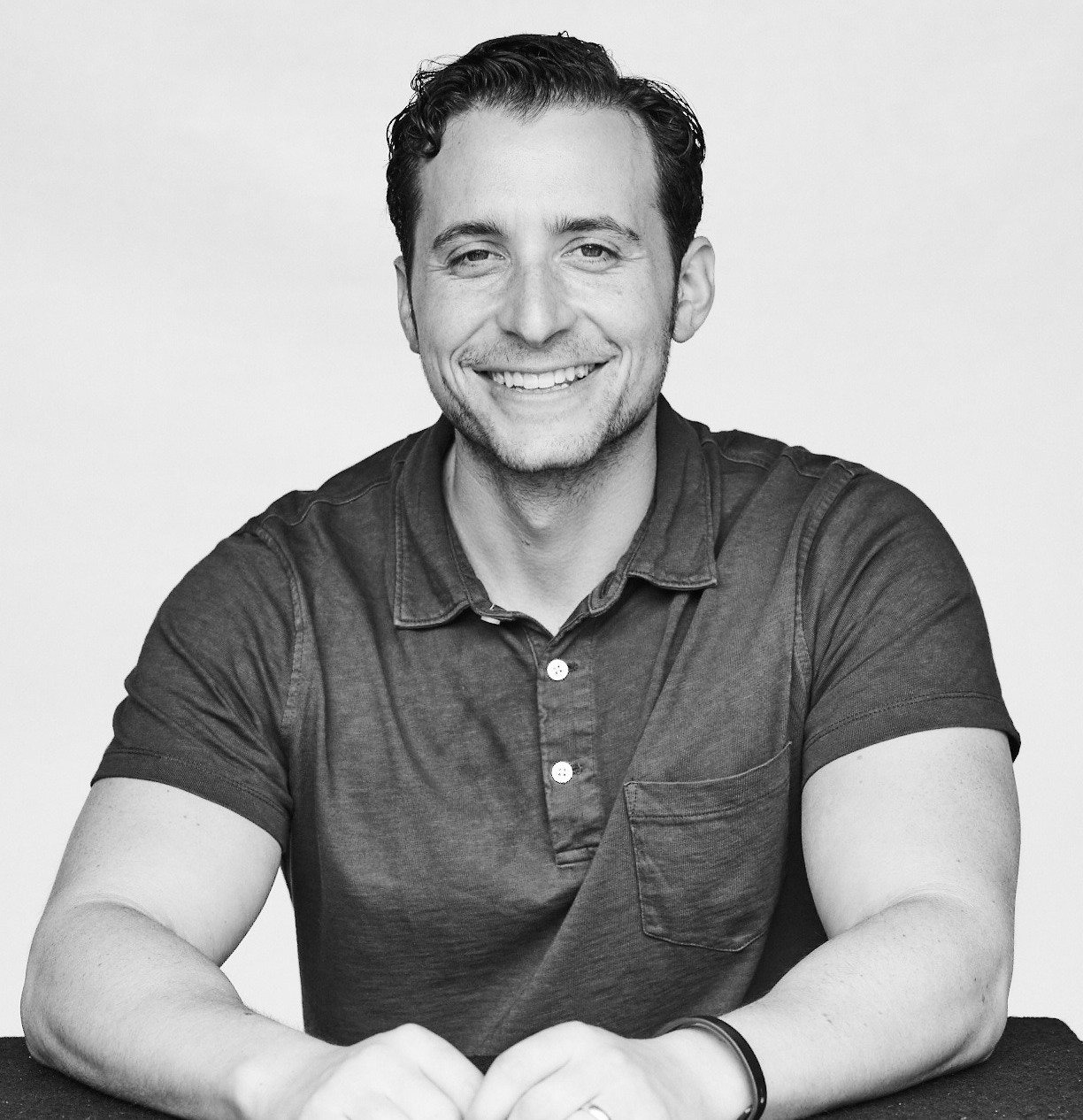 Adam Bornstein is a New York Times bestselling author and the author of You Can't Screw This Up. He is the founder of Born Fitness, and the co-founder of Arnold's Pump Club (with Arnold Schwarzenegger) and Pen Name Consulting. An award-winning writer and editor, Bornstein was previously the Chief Nutrition Officer for Ladder, the Fitness and Nutrition editor for Men's Health, Editorial Director at LIVESTRONG.com, and a columnist for SHAPE, Men's Fitness, and Muscle & Fitness. He's also a nutrition and fitness advisor for LeBron James, Cindy Crawford, Lindsey Vonn, and Arnold Schwarzenegger. According to The Huffington Post, Bornstein is "one of the most inspiring sources in all of health and fitness." His work has been featured in dozens of publications, including The New York Times, Fast Company, ESPN, and GQ, and he's appeared on Good Morning America, The Today Show, and E! News.