The first rule of Born Fitness Coaching is: You don't promote Born Fitness coaching.
It's been the staple of my approach ever since I started training people on the Internet, and for a simple reason: if I'm doing my job correctly, then I don't need to promote.
And that's what I've done for more than 10 years now. My site has a tab for online coaching, I've had a waiting list for about 6 years now. I've been able to make some incredible friends, and been honored to assist in body transformations, health improvements, and behavioral change.
Which is why you might be wondering: Aren't you breaking your own rule by writing about this now? 
Yes, I am breaking my rule, but only because I needed to clear the air and create transparency. Many people ask, "how much is online fitness coaching?" And they deserve a straight answer. Honesty is important, especially in business. 
If you can't look someone in the eye and tell them how things are done, you have no reason to be having a conversation about exchanging money in the first place.
I spend a lot of time talking about "be the change." To me, it means being a catalyst. Sparking something that allows you to make improvements, find your will, and push beyond what you think is possible and create the life you want.
This can happen in many ways, but sometimes it requires you to receive help from others.
Just because I'm helping create change doesn't mean others can't change me, too.
Which is exactly what happened long ago on a coaching call.
Break the mold of secrecy 
You see, most people in online fitness don't share their prices. There are many reasons, but a lot has to do with marketing.
As I shared the details of my program with Charles, he sat waiting to ask the one question he really wanted to know?
What small fortune do I need to pay? 
When I told him our price he was shocked and immediately disappointed.
"Sh8t, man. Are you serious?
"Yes, I am." I responded. "Why, what's wrong?"
Charles then began to tell me:
"I figured you would be out of my price range, so I gave you a call. I already signed up for someone else's program, but it's even more expensive than yours."
Charles was frustrated because even though he sat on the waiting list and set up a free consultation call, he assumed that I would be too expensive. This wasn't the first time I've heard this feedback.
Our team hadn't published our prices because we didn't want money to a determinant. We wanted focused individuals who want to work hard for their results.
But the truth? Every year we work to have some of the lowest prices in online coaching while providing more access and assistance. We work with top-level trainers and nutritionists to make sure that the programs are top-notch and designed for results. We don't want my biases to influence what the client needs, so I have a system to ensure a client-centered approach.
I don't want health to be determined by who has the most money. I never want that to be a barrier. This might seem counterintuitive in a society where the value of something is directly linked to the price. Yes, we need to run a business. And yes, we need to value my time.
But I also need to value the money that people have to spend on their health.
Which is why I constantly work to keep prices low while improving the experience. I want fitness to be affordable. And I don't want anyone to feel like being in great shape is a privilege of the wealthy. So I'm doing what I can to grant people more access to the best fitness coaching available.
Then can my moment of change.
What's the Price of Online Fitness and Diet Plans?
"You should really just let people know your prices," Charles said.
"I know you have a wait list, but I bet many people would like to work with you if they knew you were affordable."
The words had an impact. So here's the truth:
Born Fitness Coaching costs $249 per month with a 6-month commitment or $1,999 for an entire year. This covers everything you need to get in better shape: your personal exercise program, your personal diet plan, and weekly coach interaction — whenever you need it, and consistent updates to your program.
This is far below the industry average when working with individuals (and not group plans), where prices typically go from about $449 to $1,000 per month. I'm not here to judge prices or cast any judgment. There are many great trainers doing incredible work, and I have no doubt they are worth it. But my team's model is different.
We don't do generic plans at Born Fitness. Instead, everything is completely customized for your body, your preferences, and your schedule. This attention to quality and personalization is how we've been able to help 1,000+ people get the body they want.
We keep our client list small and happy, and continue to try and be a price and results leader. Premier coaching at prices that won't break the bank.
Our online coaching program is small and personal. You get unlimited access to ask questions, receive personalized diet and training plans, and a mobile app to access your workouts. Maybe most importantly, you know that my team and I have your back.
While we're at it, let's address some other common questions people ask about online fitness coaching.
How frequently do you open online coaching?
After reaching their goals, some of our clients graduate out of the program. That means new spots open up every few weeks. However, you must have already filled out a coaching application to be considered. So we strongly recommend applying today if you'd like to be first in line. Because once those new spots are taken, they are gone.
If you would like to work with us, click here and see if the program is right for you. We've done everything we can to make our coaching affordable, and ensure that you get the personalized attention you deserve. And starting is risk-free.
Do you guarantee results?
We take our coaching very seriously, which is why we offer a 30 day money-back guarantee. If you work with us for 30 days and feel like online coaching isn't a good fit, just let us know and we'll give you a full refund for your first month and require no additional payments.
Our entire business is built on getting results for our clients. If you invest in us, then you can be confident that we'll invest in your success and satisfaction.
How long is the online coaching program?
In order to get the best results possible, we have a 3-month minimum commitment. Remember, we're playing the long-game here. We don't follow fads. We focus on bringing health and fitness into your life so it works no matter how hectic or difficult your life gets. Making lasting, meaningful change takes time. That is why we ask for a 3-month minimum.
After the first three months, we'll continue to coach you for as long as you want. Our clients come to enjoy having someone they trust write their exercise and nutrition programs, so the vast majority stay on for a full year—with many of them sticking around for two or three years — or more. 
I already have a personal trainer at my local gym. Can I work with you too?
Absolutely. We think it's great that you're getting hands-on coaching. Our coaches will work with you to build a program that compliments the work you're doing with your local personal trainer.
Once you are accepted into the program, just let us know and we'll make sure to integrate the two.
Will I be required to join a gym?
Nope. Our coaches can build a custom training plan for you no matter what equipment you have available. It doesn't matter if you have just have a pair of dumbbells and an exercise ball at home – we'll build you a plan that works. We can even create an entire training plan using nothing but body weight movements.
Do I have to take any supplements?
No. While we may suggest the occasional supplement that aligns with your goals we will never require you to purchase any supplement nor do we sell any supplements at Born Fitness.
I don't live in the United States. Can I still join coaching?
You do not have to live in the United States to be part of Born Fitness Coaching. We currently work with clients from all over the world – including Switzerland, France, Australia, Turkey, Canada, Saudi Arabia, and Japan, to name a few.
I like to do other things outside of going to the gym (running, swimming, hiking, skiing, etc). Can I do these things and coaching?
Of course! Keep doing what you love because our goal is to help you do those things better. That's how you make health and fitness a sustainable part of your life.
We're here to help you be the change. And the best part? You help us do the same.
To sign up for one of the limited spots in Born Fitness Coaching, you can access all the details here.
And hey, if you want to see the results of real Born Fitness clients… 
Meet a Former Born Fitness Client Who's Just Unstoppable
How 44-Year-Old Paul T. Gained a Massive Amount of Muscle
Mom's Got Abs: How Kristen Shed the Baby Weight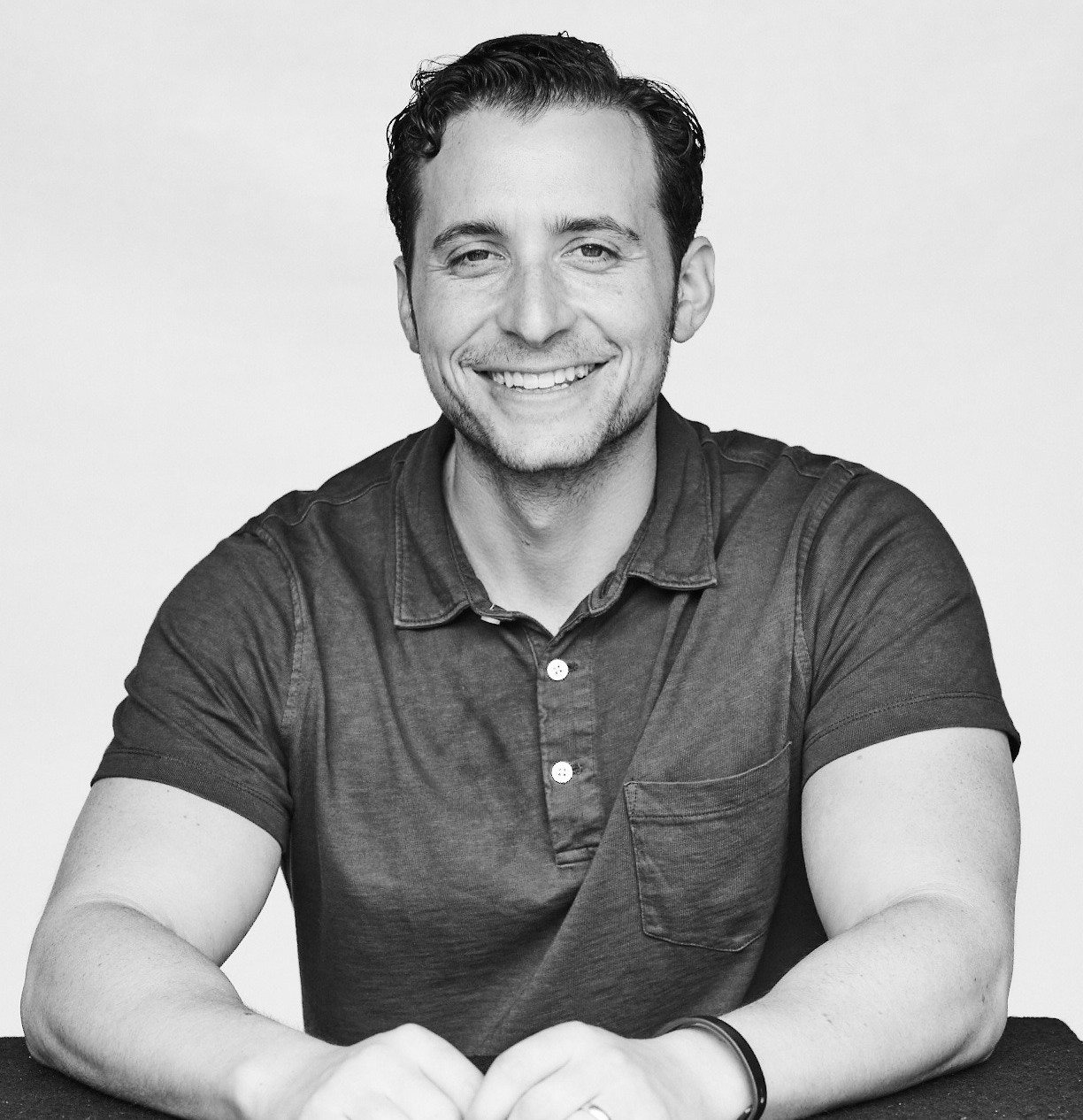 Adam Bornstein is a New York Times bestselling author and the author of You Can't Screw This Up. He is the founder of Born Fitness, and the co-founder of Arnold's Pump Club (with Arnold Schwarzenegger) and Pen Name Consulting. An award-winning writer and editor, Bornstein was previously the Chief Nutrition Officer for Ladder, the Fitness and Nutrition editor for Men's Health, Editorial Director at LIVESTRONG.com, and a columnist for SHAPE, Men's Fitness, and Muscle & Fitness. He's also a nutrition and fitness advisor for LeBron James, Cindy Crawford, Lindsey Vonn, and Arnold Schwarzenegger. According to The Huffington Post, Bornstein is "one of the most inspiring sources in all of health and fitness." His work has been featured in dozens of publications, including The New York Times, Fast Company, ESPN, and GQ, and he's appeared on Good Morning America, The Today Show, and E! News.