4:37 a.m.
I don't know why I always timestamp my articles when I write, but this one seems especially meaningful now that I just glanced at the clock again and it's 4:54 am and all I've written is: lkandfopinpoianqvaoperwnvopin
That's 17 minutes of masterful prose from a New York Times best selling author. The thing is, I'm not suffering from "writer's block." I know exactly what I'm going to say, but I'm having trouble just letting go. So rather than think and try and structure this like a classy magazine article, I'm going to do what comes most natural and just write.
Find what works for you. Keep your eyes on the goal. And make sure that fitness is a part of your life, but not all of it.
I am you. Human. Busy. Tired. And occasionally wondering,
"When the hell am I going to find time for the gym."
"Is it bad if I admit I'm too busy to work out?"
"Do I really have time to exercise and workout?" 
"If I skip a few days is it really that bad for my fitness and happiness?" 
I run a business and consult with very successful companies, help clients, and write books. I have a family. I'm married and I have responsibilities. None of these are complaints. They are realities.
I've spent the last 15 years of my life in the fitness industry. I wake up each day at 4:30 am ready to take on the day. And ready is probably an understatement. The early rising is both a choice and a necessity.
I do some of my best work in the morning when there are no distractions. I've also built a business that requires me to grind on both ends of the coast. I enjoy my job, love training hard, eating healthy, and doing everything that goes with being in the fitness industry. Which, in many ways, makes my job so much fun.
But that's the thing: these days my job isn't spent in the gym. I no longer work the gym floors and spend my hours between squat racks. Sure—I still train people and love it as much as anything I do, but I don't live in the gym, despite what it might appear.
So when I tell people, I've been unable to make it to the gym they look at me as if something is wrong.
Normally this wouldn't be a big deal. People go through times when they can't train. It happens. It's normal. And honestly, it's healthy. You should never feel bad if you miss a gym day. But what happens when a day becomes 2 days, a week, a month, or even a year?
It happens all the time and one day we wake up and ask, "What happened? And who has been shrinking all of my pants?"
That's where I'm at right now. (Ok, so my pants still fit just fine.) It's 4:54 a.m. and I'm looking at my computer screen and asking, "What happened?"
The answer: Nothing bad, even if you've been told to feel that way.
The Myth of the Fool-Proof Fitness Strategy
This isn't, "7 Ways to Make Sure You Never Miss a Workout."
This is honesty and how to cope with situations when life gets real and you're not sure how to react. Oftentimes we blame things like lack of support, drive, or laziness. And while these definitely can contribute to fitness failures, sometimes there's nothing to blame.
The reality is I've rarely had a time when I'm more supported in my goals. About 6 weeks ago I started my Getting Shredded project. If you missed it, my wife issued me a fun challenge and I was eager to accept. I wrote about it, and then the outpouring was massive. Hundreds wanted to join my journey, so I built a community where I could answer questions each day and have people follow my program and receive diet help.
The Getting Shredded community has been one of my best "accidents." The people in there are amazing, and their gratitude is incredibly fulfilling. Each day I read things like,
I also wanted to throw in a thanks for doing what you do. One thing I've learned along the way is that there is a lot of bad information out there. It's good to know someone is trying to weed through all of the crap to really help people figure out what's accurate and what's not. -Carrie

The information and motivation on the site is unreal, really well done. Seems like these are these kind of people should be talking to each other. Really good forum man! –Garrett

I gotta say I love this program! Am getting leaner, down 4-5lbs already. Nutrition is great. The workouts are out of this world. I continue improving and am able to push myself a little bit further every time I train. I am super happy that I get the chance of asking such things and receiving the information directly from you. This is by far the most enjoyable form of programming I ever did. -Tim.
By the way, I appreciate all the work you're putting into this program. I'm really enjoying it and learning a lot about. Not only about fitness, but about myself. Thanks for everything Adam. You're doing a great job. –Gilbert
I could go on and on. I love the community and everyone in there and it allows me to fulfill a primary mission: Show people that with effective training (just 4 days per week) you can experience some great changes. The diet isn't crazy, we eat dessert, and it's just fun.
Best of all, every time I want to take a day off or don't feel like training, I never want to let the community down. It's all the accountability and support I need.
And for the first 4 weeks things couldn't have gone better. I lost 2% body fat, didn't lose any muscle, and was feeling incredible. I've been energized, sleeping well and showing no signs of burnout.
Then life happened.
A big work project started taking over my life. Then another company I consult with needed help. Then an article was due. And another. At first I was able to keep up with the rising demands and still meet my training goals, until it dawned on me that I hadn't spent any time with my wife.
Something had to give and it was my fitness. I skipped a day. And then two. All the while I didn't say anything to the community. I kept checking in, answering their questions, providing support, but not really saying anything about me.
In retrospect, it was the biggest mistake I could have made.
Busy Isn't an Excuse. It's Life.
It wasn't that long ago that I used to say, "Being busy isn't an excuse." While my feelings have not changed, the meaning of that statement has. For those who know me, I don't even use the "B" word. I hate it because it's a crutch. It's a ridiculous joke because we are all busy. Yep, each and everyone one of us.
Busy isn't an excuse. It's a reality. We get busy and sometimes something has to give.
When that happens we must choose our priorities and then make tough decisions. We are all the CEO of our lives, and sometimes we make decisions that aren't perfect simply because no option fulfills all of our needs.
In my case I had a choice: Gym or the Queen of Born Fitness.
I will always choose my wife over the gym.
In this scenario, my work could not be pushed aside. Everything I put my name on is a representation of me, so I can't do anything other than push harder and give more than anyone expects. That's my formula for success.
That meant my fitness had to suffer. In my mind I didn't think I was letting down the people working hard because I thought I was selflessly putting their needs first by still checking in each day, providing the workouts, and offering my help.
But as more days passed when I wasn't in the gym, the more I realized my apparent selfless acts were selfish and potentially harmful.
I was hiding my own inactivity as if there was something to be ashamed of when in reality I should have been sharing my mindset and embracing it for all to see. And for that I feel bad and upset I didn't act sooner.
Ten years ago I used to beat myself up when fitness wasn't priority #1. I had to make it to the gym. Had to obsess over foods. And had to control everything. And when I lost control I felt bad.
Now? It's different. These last 2 weeks have not bothered me other than the fact that I didn't share this sooner. And that's really why I'm writing this now.
When life happens, you must make the decisions that allow you to move forward happily and comfortably. It requires you to be aware of your state in life.
If your health is in dire situations or you are very much overweight, then your fitness and nutrition isn't something that should ever be pushed aside.
But there will always be situations where something as important as fitness might have to take a back seat—as long as the ride is short.
The Too Busy Solution
I'm back now. I'm refocused. My plate is less full. And my life can return to its normal balance. I can already feel the anticipation of my next gym session.
I'm not upset for missing time. I'm just frustrated that I felt embarrassed to open up and let people know it's ok to take a detour to your goals.
And maybe that's the biggest, most important lesson of all: As long as you ensure that health and fitness is a priority (a real one with a commitment), then timing doesn't matter.
That's the foundation of #BeTheChange: Find what works for you. Keep your eyes on the goal. And make sure that fitness is a part of your life, but not all of it.
Life isn't a book of 4- or 6-week promises and "get back in shape goals." It's a never-ending novel that we can keep rewriting in so many awesome ways.
I was busy. It happened. And I won't let it bother me or make me feel bad. I'm going to go hit the gym now and act as if I never missed a day. Because you know what? In the grand scheme of things, it's almost as if I never did.
Want Help Finding Your Fitness Freedom?
It's not about me. It's about your goals and making sure coaching is right for you. If you're looking for diet and fitness help, online coaching might be what you need.
Learn more about Born Fitness online coaching.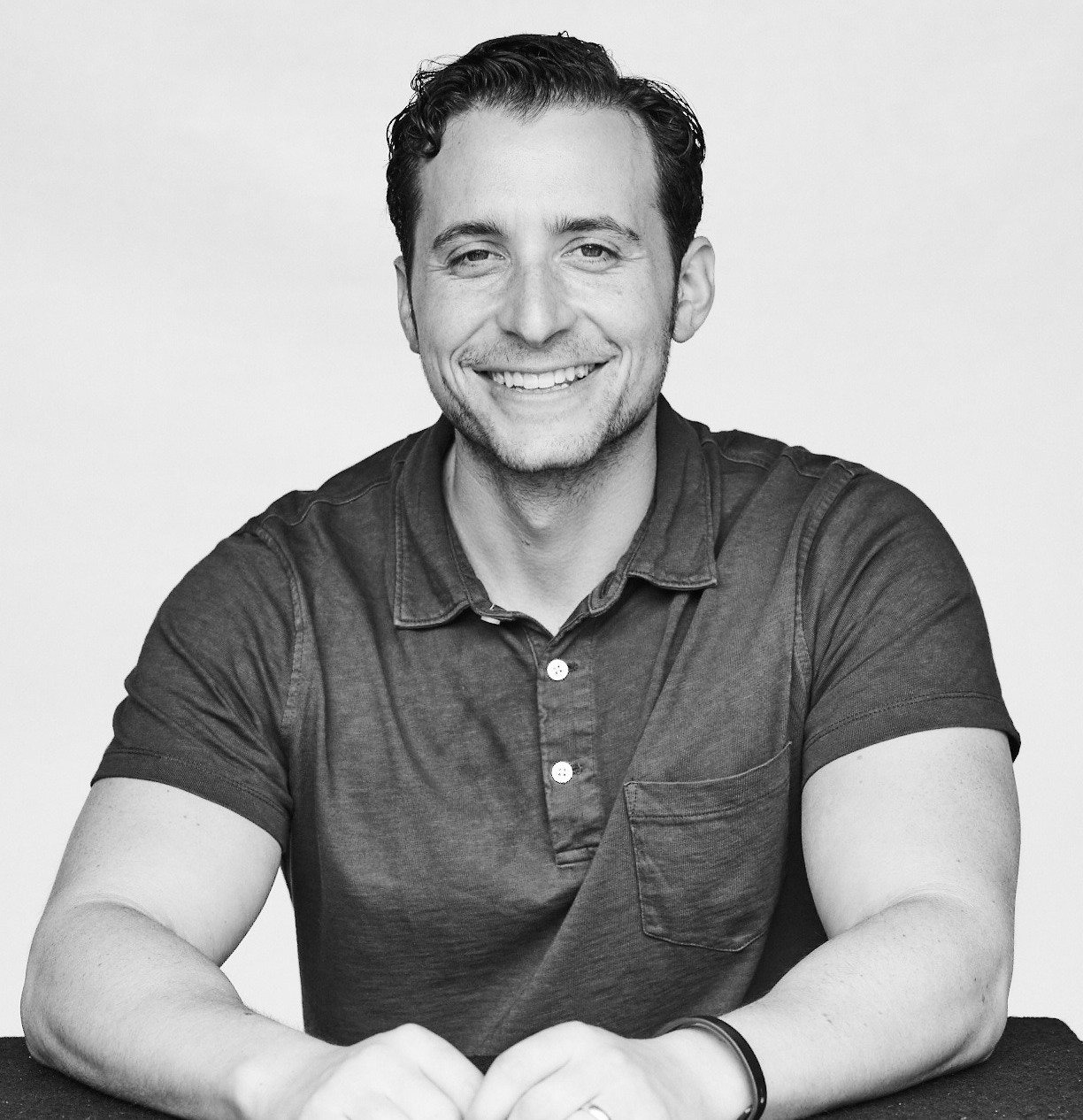 Adam Bornstein is a New York Times bestselling author and the author of You Can't Screw This Up. He is the founder of Born Fitness, and the co-founder of Arnold's Pump Club (with Arnold Schwarzenegger) and Pen Name Consulting. An award-winning writer and editor, Bornstein was previously the Chief Nutrition Officer for Ladder, the Fitness and Nutrition editor for Men's Health, Editorial Director at LIVESTRONG.com, and a columnist for SHAPE, Men's Fitness, and Muscle & Fitness. He's also a nutrition and fitness advisor for LeBron James, Cindy Crawford, Lindsey Vonn, and Arnold Schwarzenegger. According to The Huffington Post, Bornstein is "one of the most inspiring sources in all of health and fitness." His work has been featured in dozens of publications, including The New York Times, Fast Company, ESPN, and GQ, and he's appeared on Good Morning America, The Today Show, and E! News.