Let's be honest: the idea of "getting better" isn't always what it seems. 
The obvious approach is that improvement is measured by growth. And growth is measured by accomplishing more than what was done prior. And "accomplishment" inherently implies a comparison to a prior situation or time. 
But, what if the idea of growth wasn't just measured by how hard you pushed or the progress you could quantify? 
What if getting better was defined by finding joy, calmness, or clarity at the moment? Those traits require improvement of self-awareness over productivity; of self-care over competitiveness.
Different times call for different measurements of success. 
When the going gets tough, you need to find a way to persevere. 
But, perseverance doesn't have one definition. The only way to get better isn't through.
Anyone that says otherwise is either too stubborn to see the error of their own ways, bound to burn out, or too selfish to recognize that one person's fuel is another person's fire. 
These are hard times. COVID-19 has ravaged us all in different ways, some more than others. But, all of us are affected and impacted. 
Nothing is normal and no one knows what to expect. But, there's a bigger lesson within. Normal is always relative to time and situation. 
A global pandemic makes us all stop and think. But, the ability to pause, adjust expectations, and find joy in stillness will pay off now and during any time of trouble or challenge. 
It's Time To Play Chess
When it comes to your health and fitness, I will always encourage you to do as much as you can to be healthy. It's why I've been inspired by all of the fit pros trying to make more workouts available, just as we've done.
Unfortunately, there's a dark side to the adaptable mentality. Doing what you can is not the same as "getting better at all costs."
I've also seen too much shaming of people's time or struggles. Just because we're on lockdown doesn't mean you need to get in the best shape of your life. Or, eat healthier than ever. 
This mindset doesn't only apply during times of lockdown. When life throws you obstacles, sometimes it's better to play chess than checkers. 
Movements become more subtle. You take more time. It might not even look like you're moving forward, but — when done right — you're setting yourself up to win in the end. 
Personal growth can occur in many ways, and it's easy to assume that physical fitness becomes easier when there's more time. But, that's just a fallacy.
More importantly, buying into that mentality can be damaging. 
A big part of being healthy is not only being kind to your body but also kind to your mind and heart.
This is the reality: 
You're going to miss workouts.
And have crappy sessions.
You'll snack more.
You might not even recognize your diet.
Maybe you're sleeping less because of stress.
Maybe you're sleeping more because of stress.
It will all feel different — and that's OK.
Whatever the situation, part of getting through all of this is to not set unrealistic expectations.
I'm as low-stress a person as you'll find, but that has all changed. Each day is a new challenge of juggling my kids being at home, making adjustments for my businesses, watching friends becoming sick, seeing people die, experiencing friends losing their jobs, and someone managing the emotional weight of it all. 
And, given all of that, I know that I have not been impacted anywhere as much as millions of others, and it's still difficult for me. The point: hardship is hardship. And when you're in it, you must recognize and respect it. For yourself and others. 
There is No Wrong Move
Right now, more than ever, it's important to control what you can control. 
Spend your time focusing on doing the little things that fill you up, removing what drains you (as much as possible), and staying healthy and keeping your head above water. 
Together, as people, we need to support one another because none of us know what the future holds. 
But, I do know this: the love, kindness, and patience you give to yourself and others will make you stronger through the pandemic and when we create our new normal moving forward. 
I spoke with Arnold Schwarzenegger. The Arnold Schwarzenegger. The same guy who used to train for 5-6 hours per day. Even he says it's important to adjust and celebrate the small victories that you might not have even acknowledged in prior times. 
When he had open-heart surgery, he didn't start with the same expectations that propelled every aspect of his success. He had a bigger goal but began by adapting and tackling reality. 
That meant building up the strength to use a walker. Then taking 100 steps. Followed by walking unassisted. Each "milestone" was a reason to be proud and moved him closer to where he could do more. Remember, this was coming from a guy who used to squat more than 500 pounds, and now a walker was a success. It wasn't "normal" but it was necessary. 
It might feel like you're changing your expectations, but really you're building momentum.
Better times are coming, but that doesn't mean right now isn't hard. 
When you can't see clearly, it's essential to focus on the next step, knowing that each one will take you out of the fog and towards a time and place where things are better.
The healthiest thing you can do is learn to celebrate the small wins, whether it's the walk you take, the vegetable you eat, the friend you call, or even the deep breath and reminder that "this will pass."
Fuck the haters that tell you otherwise. 
Sometimes, it's not about good or bad decisions. It's about action vs. inaction, and any action is a win.
Remember, we don't build strength to lift heavier weights. We build strength to help us through moments like this.
As people, we evolve and adapt to situations. That is how we survive and thrive. 
Your fitness goals will be there whether you can tackle them today, tomorrow, or 3 months from now. 
Create energy where you can.
Conserve energy when you feel drained. 
And, remember to stay strong and keep smiling.
When you do, those steps will accumulate, you'll see more clearly, the pieces will be in place, and then….checkmate.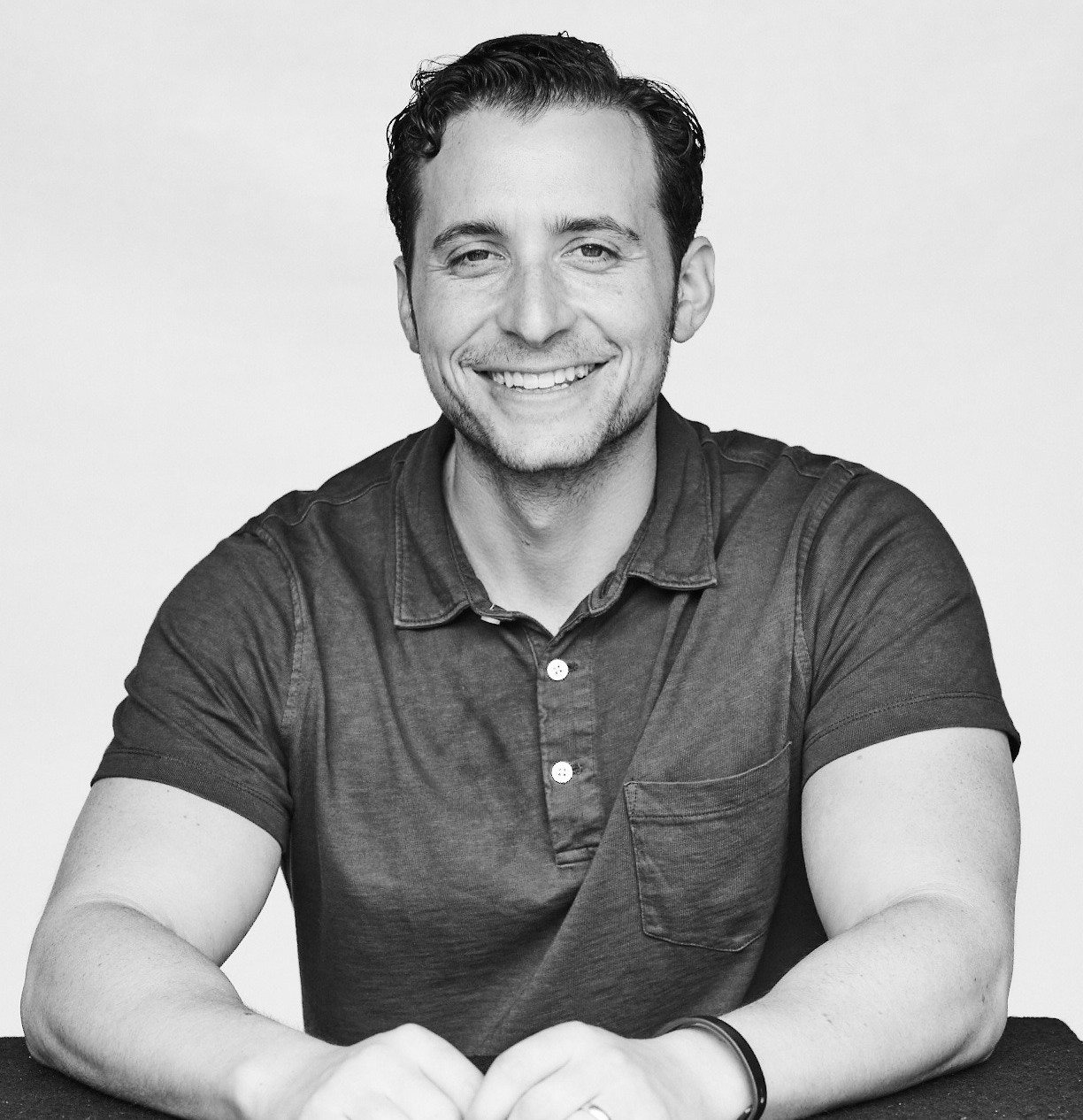 Adam Bornstein is a New York Times bestselling author and the author of You Can't Screw This Up. He is the founder of Born Fitness, and the co-founder of Arnold's Pump Club (with Arnold Schwarzenegger) and Pen Name Consulting. An award-winning writer and editor, Bornstein was previously the Chief Nutrition Officer for Ladder, the Fitness and Nutrition editor for Men's Health, Editorial Director at LIVESTRONG.com, and a columnist for SHAPE, Men's Fitness, and Muscle & Fitness. He's also a nutrition and fitness advisor for LeBron James, Cindy Crawford, Lindsey Vonn, and Arnold Schwarzenegger. According to The Huffington Post, Bornstein is "one of the most inspiring sources in all of health and fitness." His work has been featured in dozens of publications, including The New York Times, Fast Company, ESPN, and GQ, and he's appeared on Good Morning America, The Today Show, and E! News.