The dessert that finally makes any diet easier to enjoy and allows you to satisfy your cravings for sweets.
If it sounds too good to be true, then it probably is. The cliche applies to most concepts in fitness and nutrition, but it's not the case if you've mastered the art of healthy dessert.
While you know that reducing sweets and sugars can help you look the way you want, it doesn't have to be an all or none situation. In fact, research suggests denying sweets will hurt you in the long run. It doesn't take a Ph.D to understand that overly restrictive diets lead to poor eating decisions, and that in the worst case, can even cause more serious issues like binge eating.
So why suffer? While most people can choose to eat what they want (dessert included) when following a good diet or a plan where you count macros, a simple reality exists: even with dietary freedom, you still have to limit how much you eat, and sometimes to the point of frustration.
That's why "healthier" versions of your favorite desserts allow you to satisfy your sweet tooth and maintain your sanity. And surprisingly, you can do it without lots of added sugars.
Enter protein peanut butter cups, created by Born Fitness meal prep specialist, Liv Langdon, founder of Liv Out Loud.
This desserts has 20 grams less sugar than the popular Reese's cup—and are sweetened with natural Stevia powder and unfiltered, raw honey. Bonus: the phyonutrient pinocembrin, which is unique to raw honey, supports healthy enzyme activity and good bacteria in the gut.
Add in cacao (which is packed full of flavanoids, which help your cells repair damage caused by the toxins in food and the environment), and all-natural protein powder, and you have all the ingredients of a dessert so good that you'll still have trouble believing it's OK to eat.
Ingredients
Chocolate outside
1/2c Stevia-sweetened chocolate chips*
1/8c cacao powder
1/8c coconut oil
Dash of cinnamon
Pinch of Himalayan sea salt
Protein peanut butter inside
1/8c peanut butter powder
2 tbsp. unsweetened vanilla almond milk
1/3c all-natural creamy peanut butter
1 tsp. raw unfiltered honey
1 tsp. stevia powder
5 drops of Sweet Leaf Stevia drops, vanilla crème flavor (1/4 tsp. vanilla extract can be substituted)
1 scoop of protein powder of choice** (depending on the size of the scoop, add 1 tbsp. of almond milk to keep mixture easy enough to stir)
* I used Lily's Stevia-sweetened dark chocolate baking chocolate chips in this recipe. Unsweetened dark chocolate chips can be substituted, but the nutritional counts—carbohydrate and sugar specifically—will increase.
**I recommend using vanilla or unflavored protein powder; preferably an all-natural variety with little to no artificial flavoring or dyes.
Directions
Line two muffin pans with 12 small baking [muffin] cups.
In a medium, microwave-safe bowl, combine all of the chocolate outside ingredients. Microwave for one minute. Then stir until chocolate chips are fully melted and the mixture is smooth.
Spoon about ½ tbsp. of the melted chocolate mixture into each baking cup or just enough to cover the bottom with a thin layer. After you have filled the cups, carefully tip the pan so the chocolate spreads half way up the sides of each cup. Place the pan in the freezer for 10 to 15 minutes or until the chocolate hardens.
In a separate mixing bowl, add the peanut butter powder and 1 tbsp. of almond milk. The peanut butter powder will thicken into a creamy peanut butter consistency. Add the natural peanut butter (you may need to microwave it for 30 seconds to soften for stirring). Add the honey, stevia powder and vanilla drops. Stir until fully combined. Add the protein powder and 1 tbsp. of almond milk to the peanut butter mixture. Stir until a smooth consistency, whipped consistency is achieved.
Remove the muffin pan from the freezer. Add a 2-tsp size dollop of the protein peanut butter mixture in each muffin cup. Spread along the bottom, leaving a little room along the edges.
Pour another ½ tbsp. of melted chocolate in each cup, fully covering the peanut butter mixture. Freeze for about 15 more minutes, or until the chocolate shell fully hardens.
Makes 12 small peanut butter cups. Store in the freezer until ready to eat. Forewarning: the chocolate melts easily and can get a little messy. Worst-case scenario, you can lick the chocolate off your fingers.
Nutrition Information and Macros
Dietary information
Gluten free
Vegetarian
No sugar added
Vegan (if plant-based protein powder & Stevia chocolate chips used)
Macronutrient breakdown (includes 12 servings)
1 peanut butter cup: 124 calories, 8g fat, 8g carbs, 5g protein
READ MORE: 
Peanut Butter Protein Rice Krispies Treats
Peanut Butter Banana Protein Overnight Oats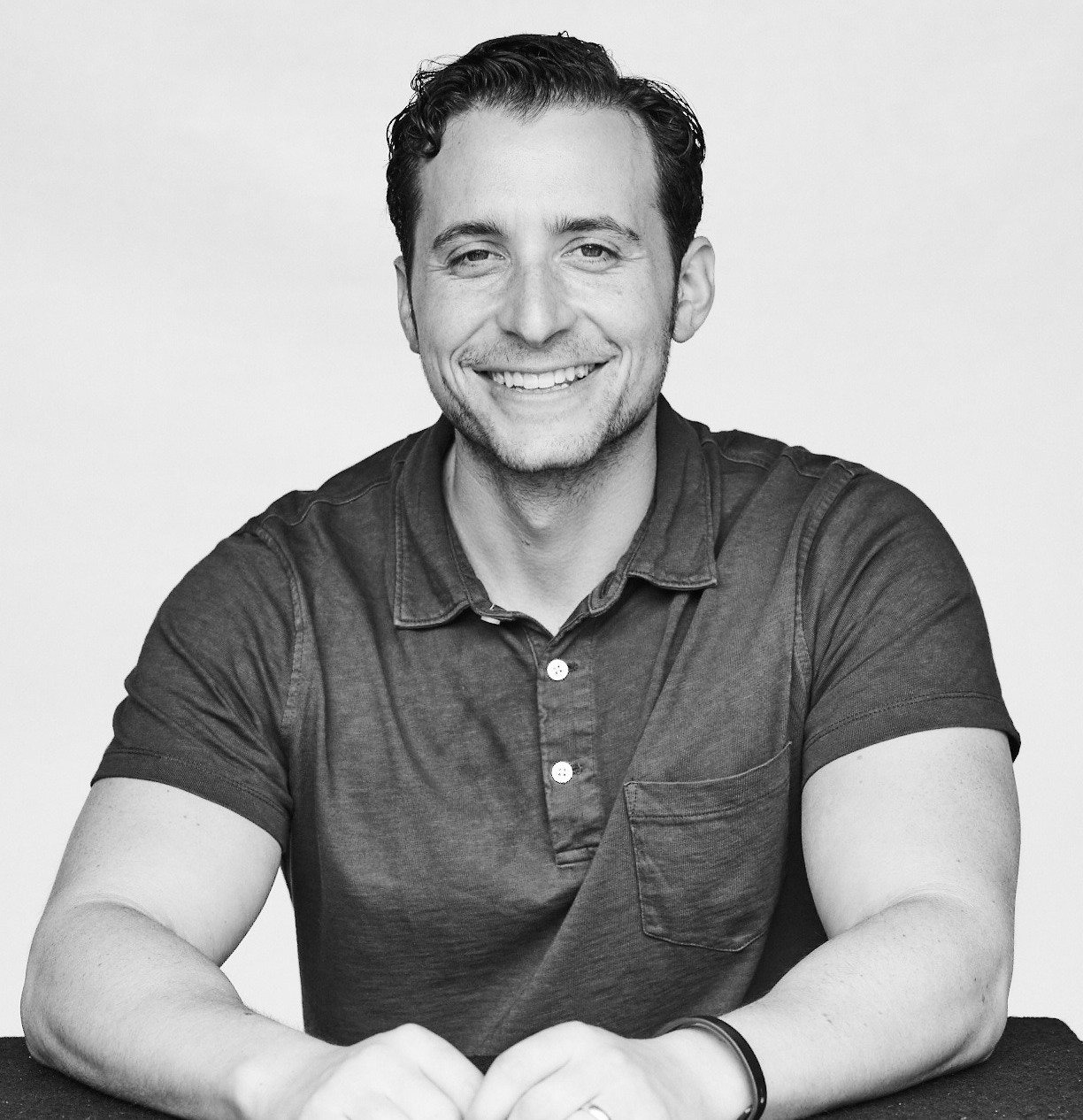 Adam Bornstein is a New York Times bestselling author and the author of You Can't Screw This Up. He is the founder of Born Fitness, and the co-founder of Arnold's Pump Club (with Arnold Schwarzenegger) and Pen Name Consulting. An award-winning writer and editor, Bornstein was previously the Chief Nutrition Officer for Ladder, the Fitness and Nutrition editor for Men's Health, Editorial Director at LIVESTRONG.com, and a columnist for SHAPE, Men's Fitness, and Muscle & Fitness. He's also a nutrition and fitness advisor for LeBron James, Cindy Crawford, Lindsey Vonn, and Arnold Schwarzenegger. According to The Huffington Post, Bornstein is "one of the most inspiring sources in all of health and fitness." His work has been featured in dozens of publications, including The New York Times, Fast Company, ESPN, and GQ, and he's appeared on Good Morning America, The Today Show, and E! News.